[ Home ] [ Up ] [ Services.htm ] [ Quick Divorce.htm ]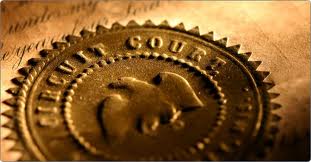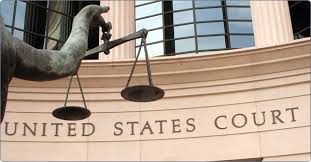 POPE PROCESS INC.
.... The local company you can count on.
.... With a local office in Jacksonville Florida - 904-524-9179
SERVICES
We serve papers originating from all 50 states.
We serve U.S.D.C. Summons and Subpoenas
Court Filings or Document Retrieval

Eviction Services - filed and served the same day (first attempt) and job completed the second day (second attempt and post per Florida law).

Eviction Packages - Level 1 - Post 3 day notice (day 1) file complaint and get summons issued - and make first attempt within 24 hours. Level 2 - Assistance preparing default notice and filing with the court. Level 3 - filing eviction order with the sheriff's office and payment of fees to the sheriff (an eviction is enforceable process that can only be effected by the sheriff).

Skip trace - by our in-house Florida licensed P.I.

Document Retrieval

Notary Services - we will travel to you or any hospital or institution with an additional witness to notarize your power of attorney, will, or other legal document.

Deed Services - We will help you prepare, witness and notarize your new deed and file at the court for you.

Service of Process - every job is a rush. We enter your job into our system the first day, then we will make a guaranteed attempt to serve within 48 hours.

Rush Service of Process - we make two attempts per day, for three days.

Posting - we will post your notice or any other document the same day

Domestication - we will domesticate your out of state subpoena or judgment
Note: We are not an attorney office and we cannot offer any legal advise. Please do not ask. We may however, direct you to the information that you require on the internet. If you need an attorney but are unable to afford one, please contact Jacksonville Area Legal Aid at www.jaxlegalaid.org or call them at 904.356.8371 and Three Rivers Legal Services at www.trls.org or call them at 1-866-256.8091 - they have offices in Jacksonville, Gainesville and Lake City.
There is also a website that helps you with advice, listings for legal help and they provide links to legal documents for your use in the State of Florida. That website is www.flcourts.org/gen_public/family/self_help/legal_aid.shtml
If you are happy with our services and/or the information we have provided here, please let us know by posting a favorable review.
Pope Process Inc.
450 State Road 13 North - Suite 106
Saint Johns, Florida 32259
Phone 904-524-9179
(4495 Roosevelt Blvd #304, Jacksonville, FL 32210)
Member of the National Association of Professional Process Servers (NAPPS)
Member of the Florida Association of Licensed Investigators (FALI) License A1300119